HORIZON CHURCH

IN TUCSON, AZ
SUNDAY SERVICES ARE BACK!
We are holding normal services again! Our church in Tucson, Arizona is conveniently located in the Continental Commerce Park in Northern Tucson just off of I-10. Come join us if you're feeling healthy and are comfortable meeting in person! ​We will be continuing to stream our services live on Youtube every Sunday as well!
Church service starts at 10:00 AM
Located At:
7620 N Hartman Ln
Suite #146
Tucson, AZ 85743
WELCOME TO
OUR FAMILY!
Your Church In Tucson, AZ
Welcome! We are so glad you found our church family and would love for you to visit this Sunday! Our service starts at 10:00 AM. Here is a welcome message from Pastor Lee. We can't wait to meet you!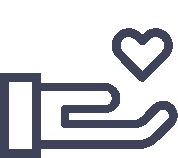 2 Corinthians 9:7, Acts 20:35, Luke 6:38 and other verses encourage us as Christians to be generous and give back to God by tithing and being generous towards others. Are You Still Looking For A "Church Near Me" or The "Best Church In Tucson, Arizona"?
Look no further, get in touch with us today!
Horizon Church in Tucson is a non-denominational Christian church. We use the Bible as our source of teaching and preaching! When you arrive, you will be greeted by a warm and friendly bunch of people. We consider ourselves a "come as your are church"! We know it gets hot here in Tucson - come comfortable!